With more than 450 of the most popular courses in Europe and the Middle East, the tee time booking platform Greenfee365 is now taking another giant step forward in becoming the easiest booking site for live tee times. With courses all over EMEA, Greenfee365 have now made yet another course bookable in their big family, and this time a bit outside of EMEA. From now on, golfers everywhere will be able to book future tee times at the first and only Moon Course – Moon Valley Course. Exclusively at greenfee365.com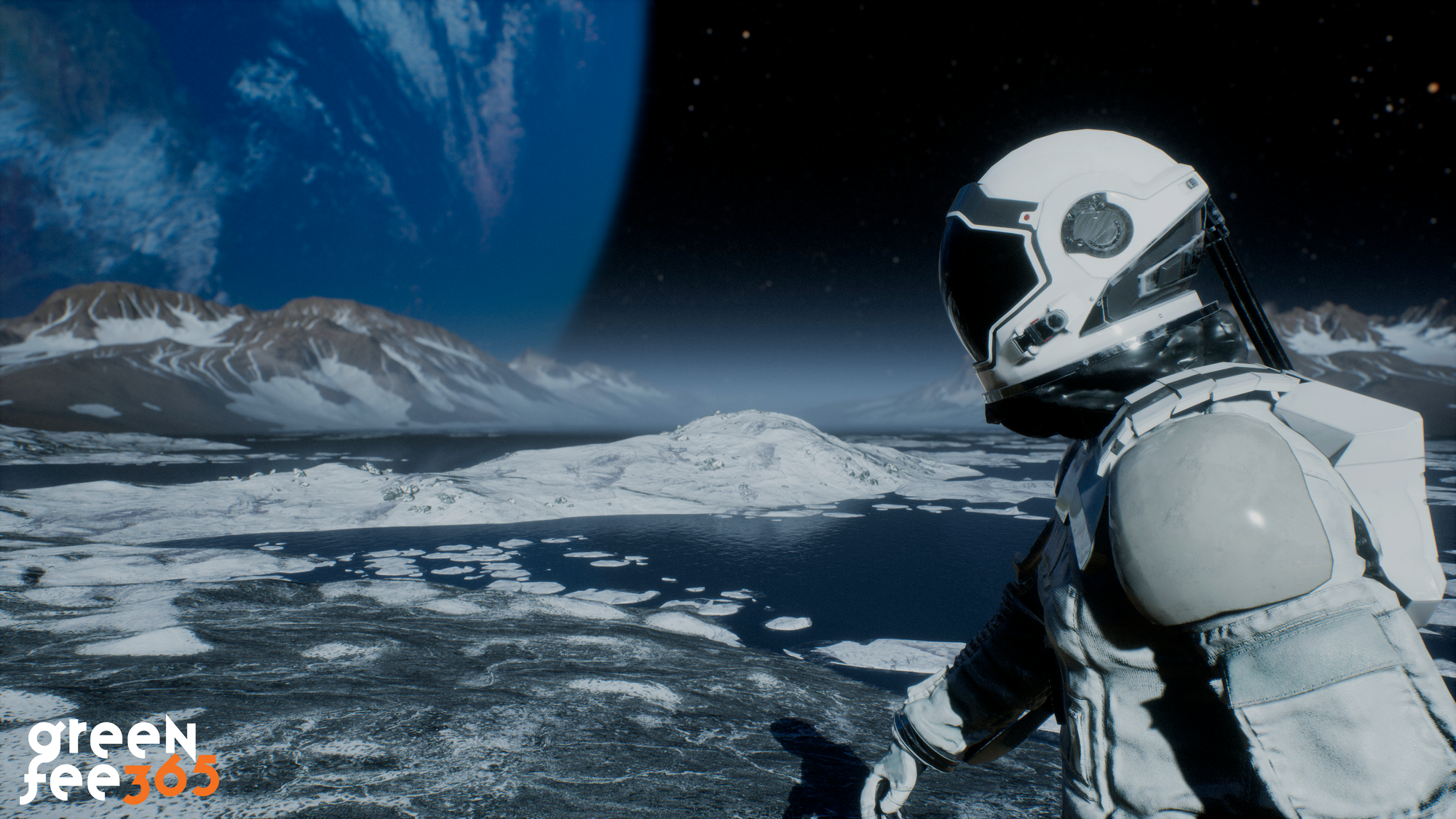 "This is one small putt for man, but one giant drive for golfers everywhere. This is extremely exciting times. We're now taking reservations for golf on the moon" – Alex McIver, Head of Business Development
As a part of the launch campaign, and to celebrate this exclusive course opening, every 10th person who book their tee time on Moon Valley Course will also get two free tee times at any optional Greenfee365 course on earth. Ten lucky winners in total will get to win this amazing price.
Future tee times at the Moon Valley Course is now available at an amazing offer. The standard price is 85€, but now all tee times are for free, bookable until 2050 and Space Buggy is included. Be sure to secure your future tee times and it will be working at Moon Valley Course as soon as commercial spaceships are up in the air.
"Greenfee365 was created to make golf easy and accessible for golfers everywhere, anywhere, and this is a giant step for us in that direction. I will personally be on the first spaceship to play and to inspect the work they have been doing at the Moon Valley Course. Just waiting for the shuttles to get going. With this amazing campaign we hope to inspire golfers to look beyond and see themselves traveling and playing golf also in the future. Greenfee365 is all about golf experiences." – Marcus Ekeberg, CEO
The course is at the moment undergoing some heavy maintenance work but is soon to open. However all booked tee times will be functional at Moon Valley Course as soon as it's opened its doors and space travel can take you there.
About Moon Valley Course
Moon Valley Course is the first golf course bookable for future tee times on the moon. The course will offer spectacular views over the earth and outer space. The design, with a lot of rocky cliffs, low gravity, interesting moon bunkers and wide fairways will challenge even the most experienced golfer.
After your round you will be able to enjoy the amazing club house and its restaurant – The Moon Valley Restaurant, where you will appreciate local food at its best
Secure your tee times on Moon Valley Course here: https://greenfee365.com/golf-course/moon-valley-course . If you also want to improve your swing to be prepared, check out our partners Me And My Golf, Andy and Piers will help you to improve your golf game in space: https://meandmygolf.com/