Covid-19 has brought an unpredictable sense of insecurity, but it hasn't stopped the everlasting pursuit of golfers to lower their handicaps. The global genuine interest in golf has enabled us to grow and develop as the fastest and easiest global green fee booking platform on the market. Based on this previous year, the forecast says that golf trends will continue in 2022.
During August we broke our previous sales record, only to double these sales in September. In October we added another 40% of sales compared to September. To give you a better picture of the growth we have accomplished:
·       Page reach: 200K/month
·       300% increase in transactions
·       270% increase in website sessions
·       300 % increase in annual sales from the previous year
These statistics will most likely increase along with our new addition of clubs and courses. For the past 12 months, we've joined forces with over 100 new courses at numerous different destinations. With an additional 15 popular golf nations on our platform, we now have 35 different countries to play golf in around the world. Germany is one of our recently added destinations to our service, being the country with the most amount of golf courses in Europe after England.
"Greenfee365 has never been in a more exciting and promising situation where our approach during 2020 and 2021 has prepared us well to meet new consumption patterns. Keep an eye out for our digital channels where we will soon communicate our new partnerships that will disrupt the way golf is consumed" – Marcus Ekeberg CEO & founder of Greenfee365
Apart from adding new courses, we have landed multiple new partnerships with several agencies and European golf societies. We will continue to emphasize the already existing courses and simplify the booking process through the help of our latest collaborations with travel bureaus and tour operators such as: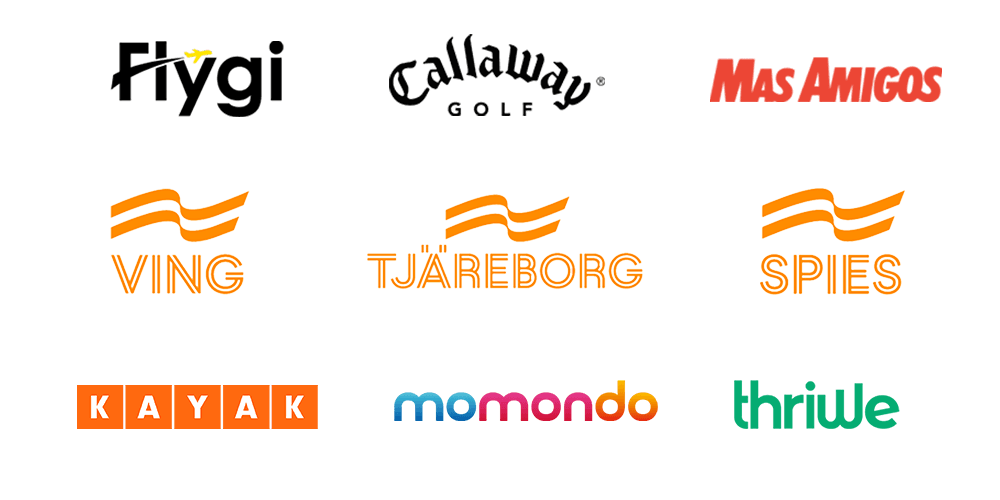 Together we will frequently bring attention to different courses and destinations to improve the relationship between golf and traveling.
Another new and exciting partner of ours is Callaway; one of the global leading distributors of golf equipment. By following us on our rapidly growing social media channels you can take part in different campaigns, competitions, and giveaways to receive Callaway products.
---
Last but not least, the Greenfee365 community has expanded both inside the walls of our Gothenburg-based office and outside. We've welcomed another 10 members to the Greenfee365 family to continue the development and expansion of our bilingual platform. We are truly looking forward to a new and exciting year on the global golf scene together with you.