Welcome to the east coast on the island Mallorca! Mallorca is the largest island in the Balearic Islands, which are part of Spain and located in the Mediterranean. The east coast of this thriving and beautiful island is home to four outstanding golf courses – Pula Golf, Golf Son Servera, Golf Alcanada and Capdepera Golf.
An exceptionally good golf vacation is naturally full of rounds on beautiful and challenging courses, but it's so much more. A perfect golf trip also includes delicious food, new experiences, breathtaking nature, and unique accommodations. All this is found on the east coast of Mallorca.
To see and experience on eastern Mallorca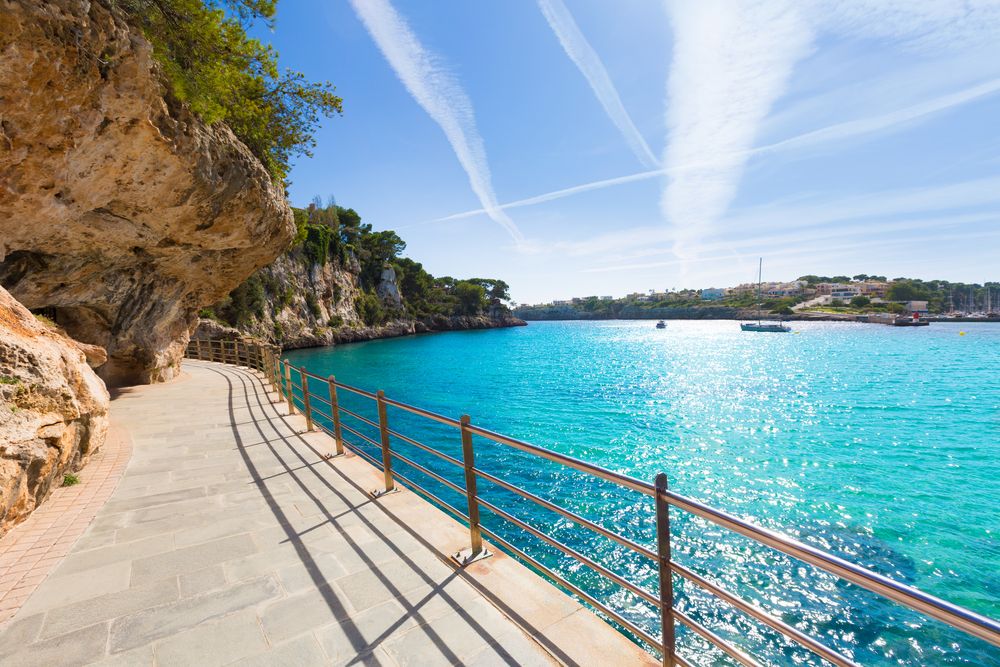 Porto Cristo is an area full of life, largely due to its magnificent marina and the manufacture of the world-famous Majorica pearls. Near Porto Cristo are the famous Drach and Hammerna caves which are well worth a visit. The caves are a magical place where stalactites and stalagmites coexist with one of the world's largest underground lakes.
In addition to visiting the caves, a little further north, you can spend a nice day watching exotic animals in the zoo or maybe you long for a nice day at the beach. If so, which of the fantastic beaches do you choose? The beaches on Mallorca's east coast offers its visitors turquoise water and beautiful views, often surrounded by cliffs and pine forests. Some beaches you shouldn't miss is S'Amarador, Cala Romantica, Cala Barca and Cala Mondrago.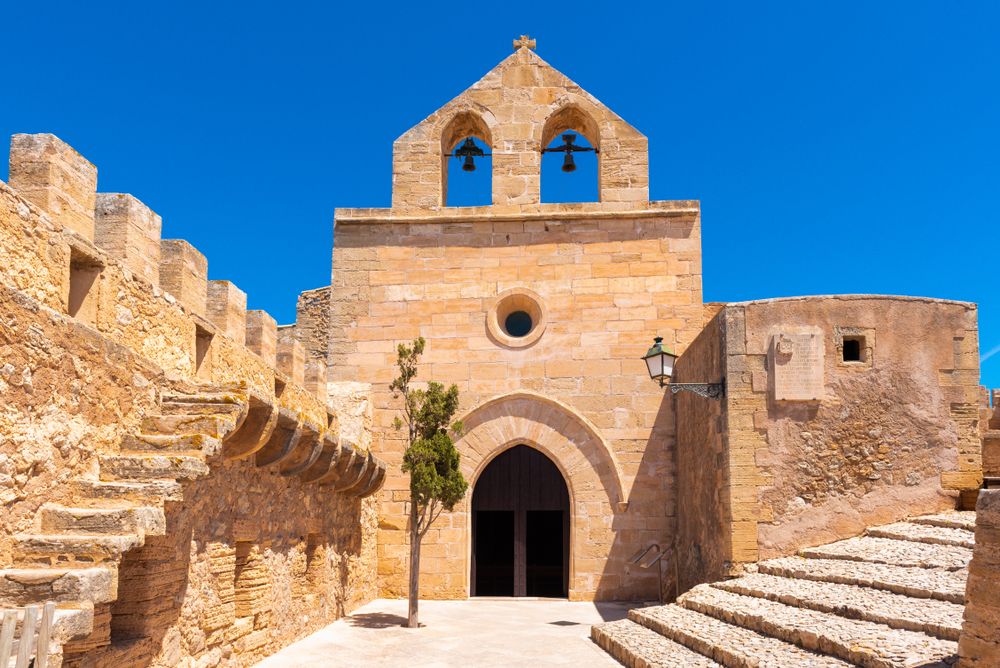 Inland, you can set your sights on the city of Artá. In this historic enclave, people still work in the traditional way, as they have always done, for example in the manufacture of ceramics and basket weaving. After shopping for a while, you can enjoy a pleasant walk to the top of the San Salvador Sanctuary, from where you have a panoramic view of the coast.
To eat on eastern Mallorca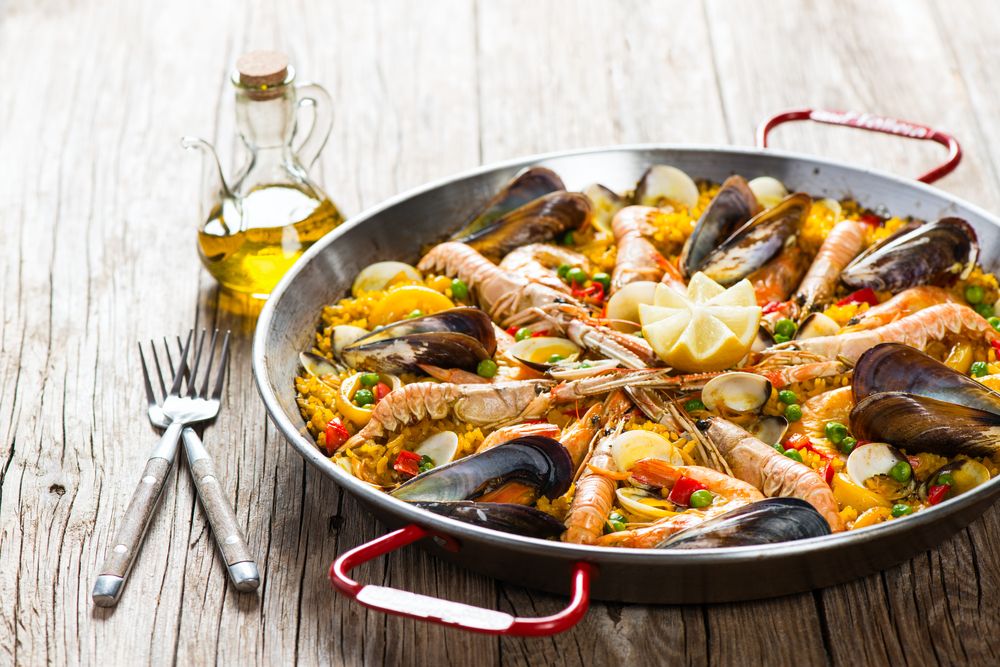 Whether you are looking for a cozy café, a pub with burgers and beer or a five-star restaurant with sea views, there are plenty of choices on Mallorca's east coast. Mallorca cuisine combines classic Mediterranean cooking with historic influences from the Roman Empire, the Moors and North Africa as well as more recent influence from Catalonia and Spain.
Some dishes you should try out whilst visiting the island is Sobrassada – a cured pork sausage made with pork loin, bacon, paprika, salt and pepper, Coca de Trempó – a sort of baked salad pizza bread, Mallorcan style, and Tumbet – made with potatoes, tomato, bell peppers but also old-world ingredients like eggplant, garlic, and olive oil.
If you are a wine lover, there are some grapes to look out for, including Manto Negro – Mallorca's most popular red grape and typically creates high alcohol, medium bodied wines with aromas of cherry, caramel, and lilac. Callet – a low tannic red grape often served as a young table wine, or blended with Cabernet. Moll (Prensal Blanc) – a light, refreshing white grape, often blended with Chardonnay.
See some of the best restaurants on eastern Mallorca: https://www.lonelyplanet.com/spain/eastern-mallorca/restaurants
Accommodation on eastern Mallorca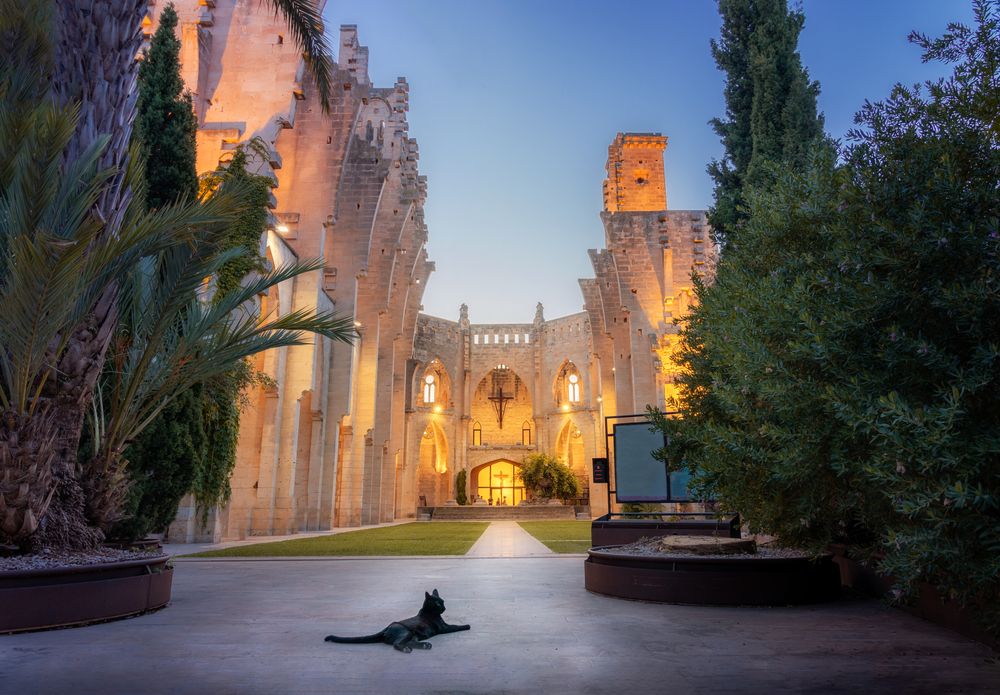 The east coast of Mallorca offers great accommodations. You will find hotels, resorts, and apartments of any kind with the highest quality standards and the best locations. Less touristic it may be, but the North East region is magnificently well equipped to host visitors with a number of superb hotels, both on the coast and further inland.
Book your stay: https://www.kayak.com/hotels/East-Coast-Mallorca-e2002695/2022-03-01/2022-03-12/2adults?sort=rank_a
Golf on eastern Mallorca

Pula Golf Resort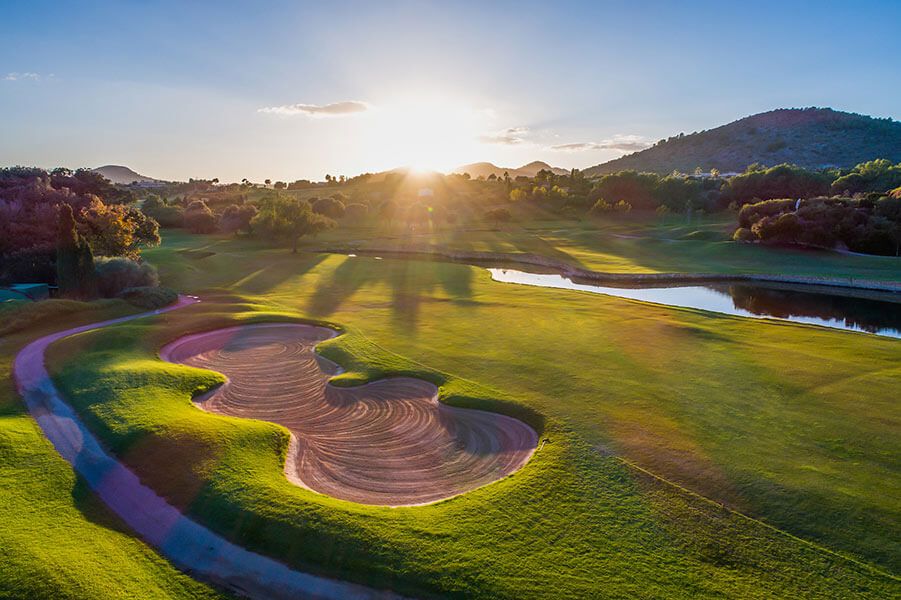 This fantastic 18-hole golf course will not disappoint even the most demanding golf players. Once a host of PGA European Tour's Mallorca Classic, Pula Golf Resort offers high-quality greens, exciting challenges and impressive views. A true pearl of Mallorca!
Read more and book tee times: https://greenfee365.com/golf-course/pula-golf-resort
Golf Son Servera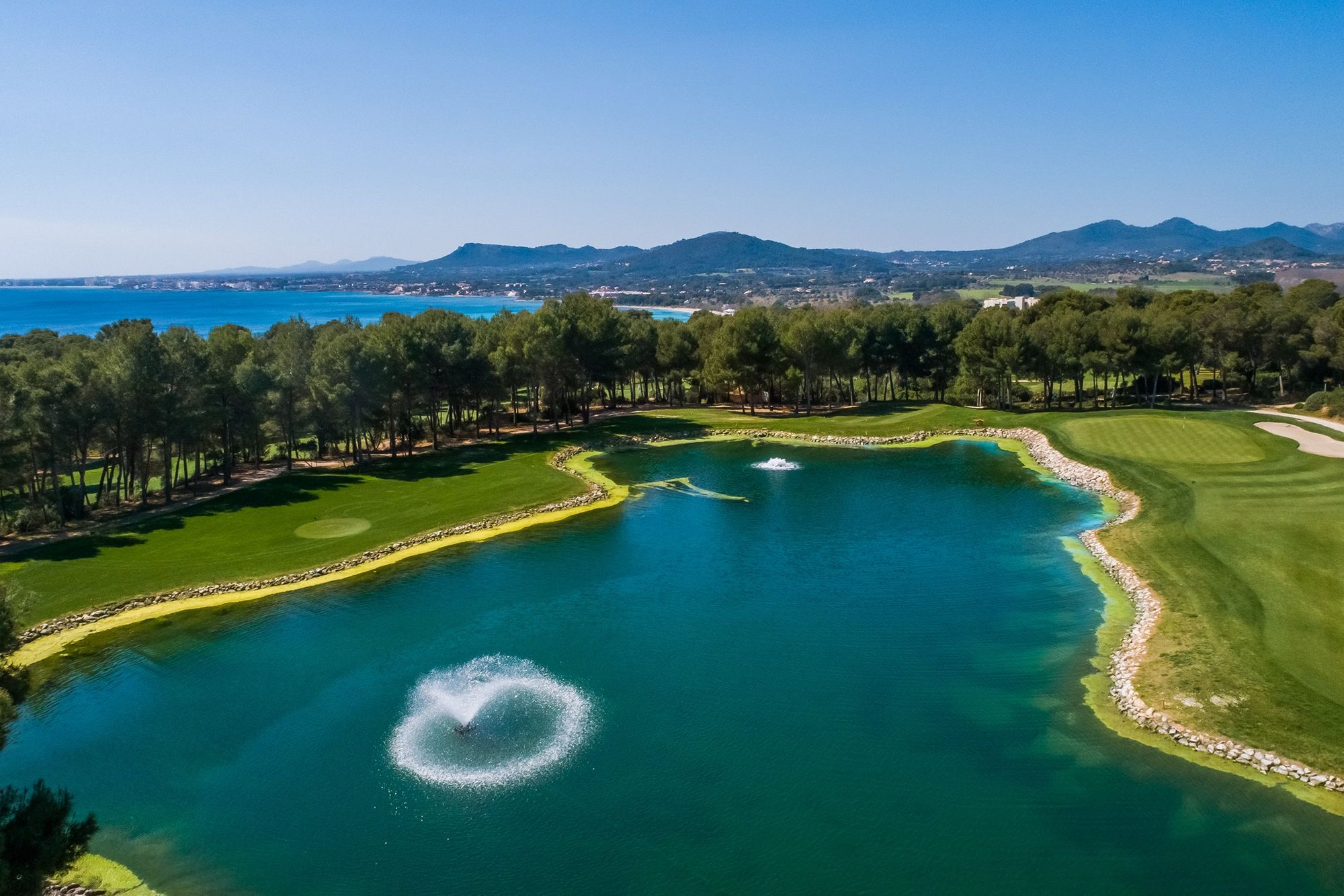 Golf Son Servera is a typical parkland golf course full of exciting challenges that require good accuracy and concentration. The course is set among pine trees and offers spectacular views of the bay of Costa de Los Pinos.
Read more and book tee times: https://greenfee365.com/golf-course/golf-son-servera
Capdepera Golf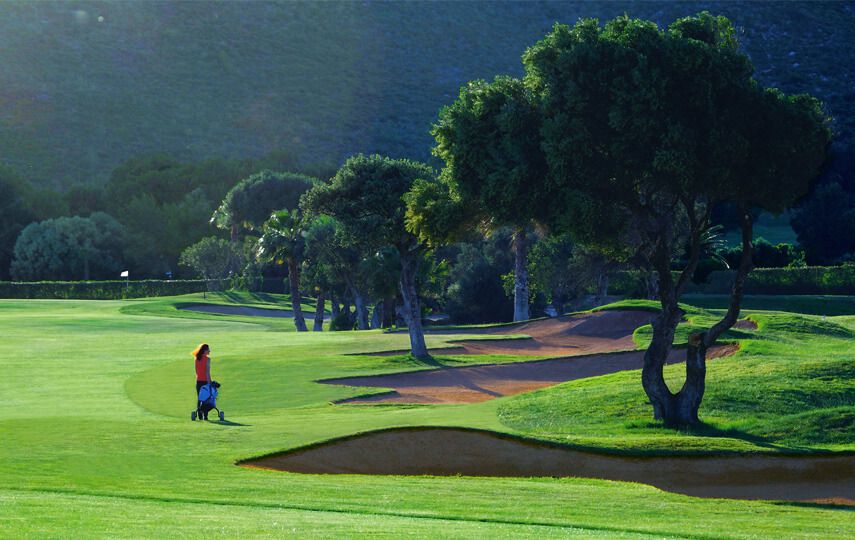 Visit Mallorca and play golf in Capdepera Golf Club! The course offers a variety of easier holes located on a valley and few more challenging ones located on the hills. You will be amazed by a panoramic view on the coast from the 15th hole. It has been voted the most beautiful hole on the island by Mallorca Magazin
Read more and book tee times: https://greenfee365.com/golf-course/capdepera-golf
Golf Alcanada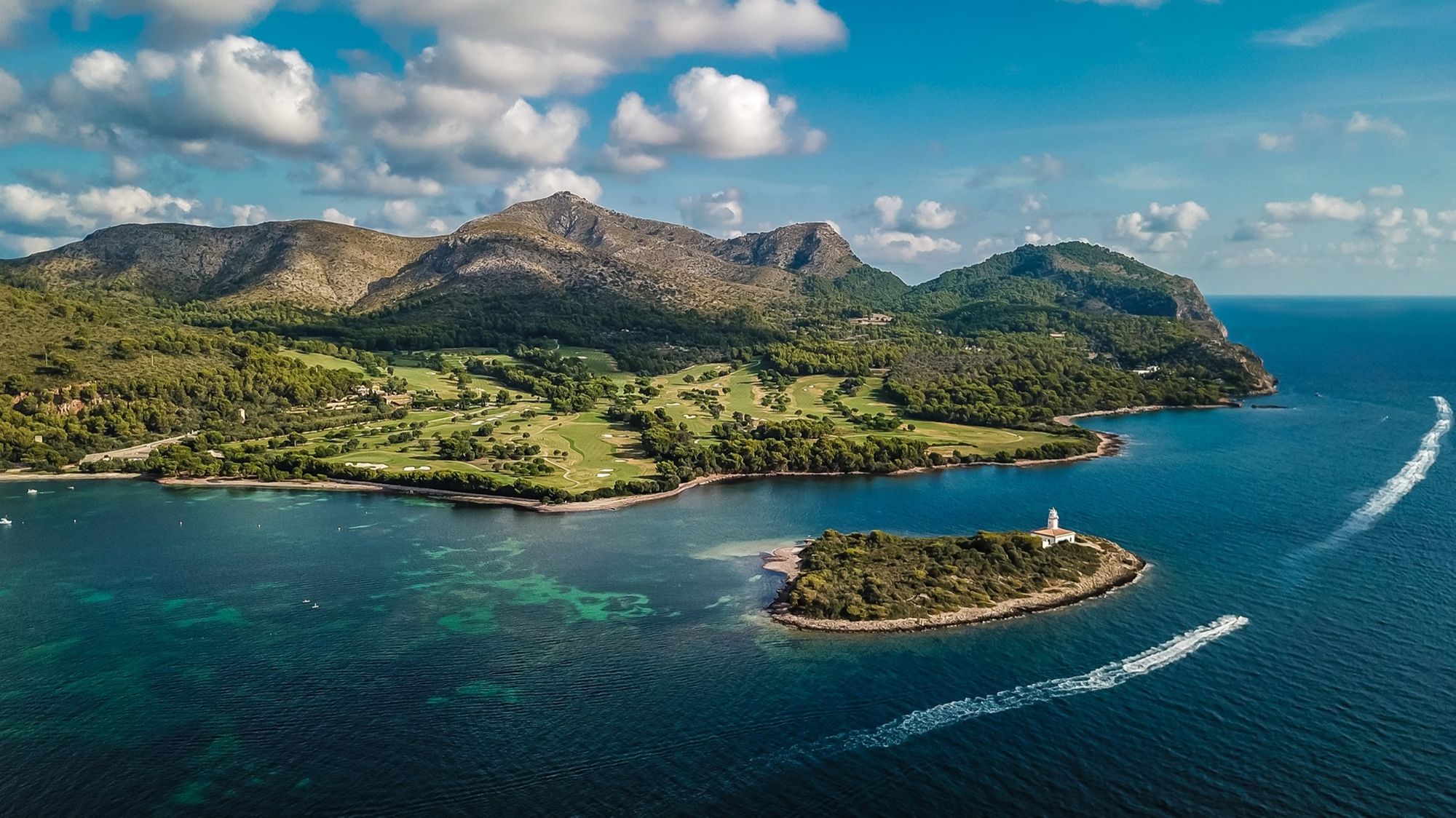 Golf Alcanada is a true king among golf courses in Mallorca. This par 72 course offers a good mix of par 5s, 4s and par 3s. It is famous for its interesting design and spectacular views from every hole over the Bay of Alcúdia and the Alcanada lighthouse island. A real treat for golf enthusiasts visiting Mallorca!
Read more and book tee times: https://greenfee365.com/golf-course/golf-alcanada