In November of 2021, the region of Murcia announced that golf will be the pinnacle of their approach to reactivate tourism after the pandemic. A strategic move since the golf courses in Murcia is appreciated and visited by golf-playing travelers from every corner of the world.
Back in 2003, only four courses existed in Murcia. Today, almost 20 years later, there are 22 courses in the region. Whereas 18 of them will be open and accessible for golf enthusiasts to experience for the rest of the year. Therefore, we have made a golden ticket list of recommendations for golfers seeking to create unforgettable golf memories in Spain's golf paradise. Playable all year round, make sure to treat yourself to a trip during spring to rocket launch the upcoming season.
Here are some of Murcia's premium golf courses (four of them designed by legendary Jack Nicklaus) that you don't want to miss:
Lorca Golf Course: 32.50€
One of the true gems in Murcia, located in the foothills of the Almenara Mountains surrounded by a mind-blowing natural atmosphere adapted to the orography of the terrain. It is the only Murcia-based golf course that neighbors a protected natural park with over 3000 hours of sunshine every year.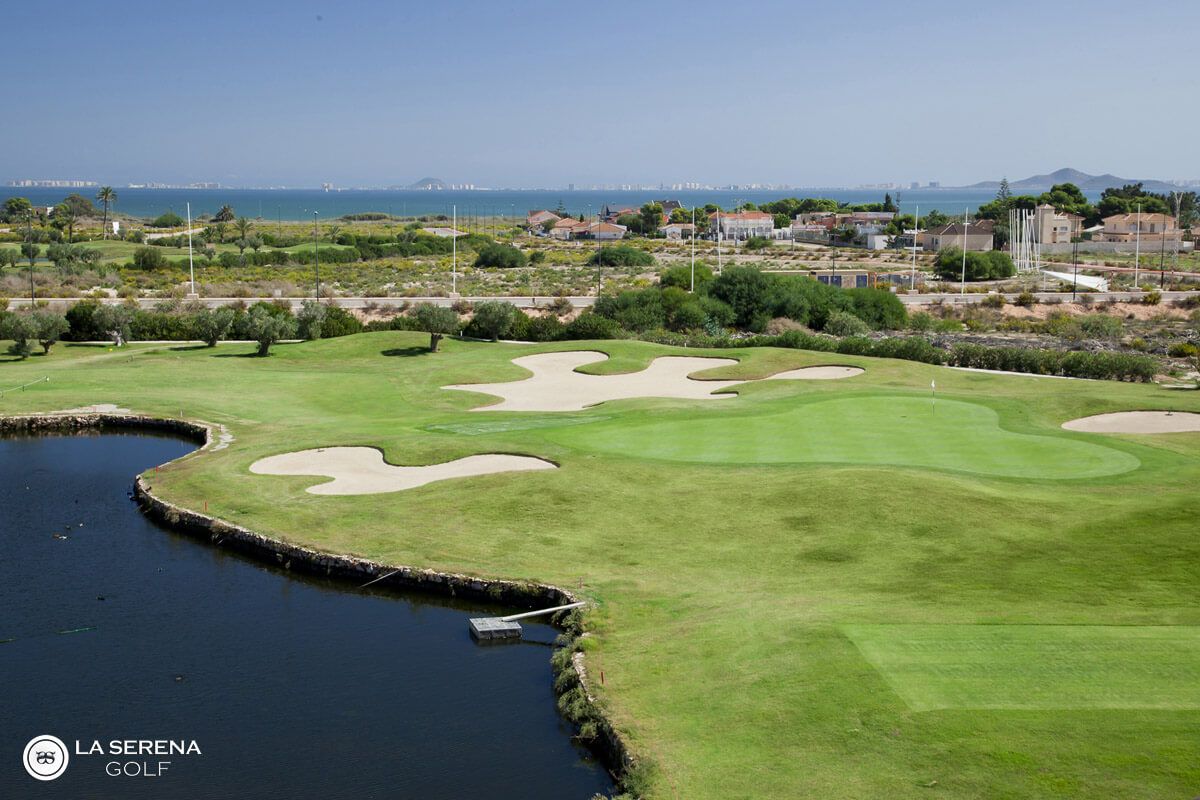 La Serena Golf: 45€
This relatively flat course requires a tactical approach from every tee as the fairways are filled with hidden hazards to add excitement to the lack of undulation. Commonly referred to as a favorite in the area among visitors. The clubhouse offers a panoramic view over the golf course and Mar Menor. Enjoy!
Do you like to bomb your drives as far as possible? This course got you covered. The 6,724m golf course prides itself on being the longest one in Spain. Mesmerizing mountain sceneries with wide greens and the entirety of the course is integrated with the surrounding nature.
Saurines Golf: 100€
Don't be fooled by the abundance of sand on this phenomenal desert-style golf course, there is a large lake lurking between the streets intended to surprise even the best of golfers. If you haven't played on a course designed by legendary Jack Nicklaus, here's your chance!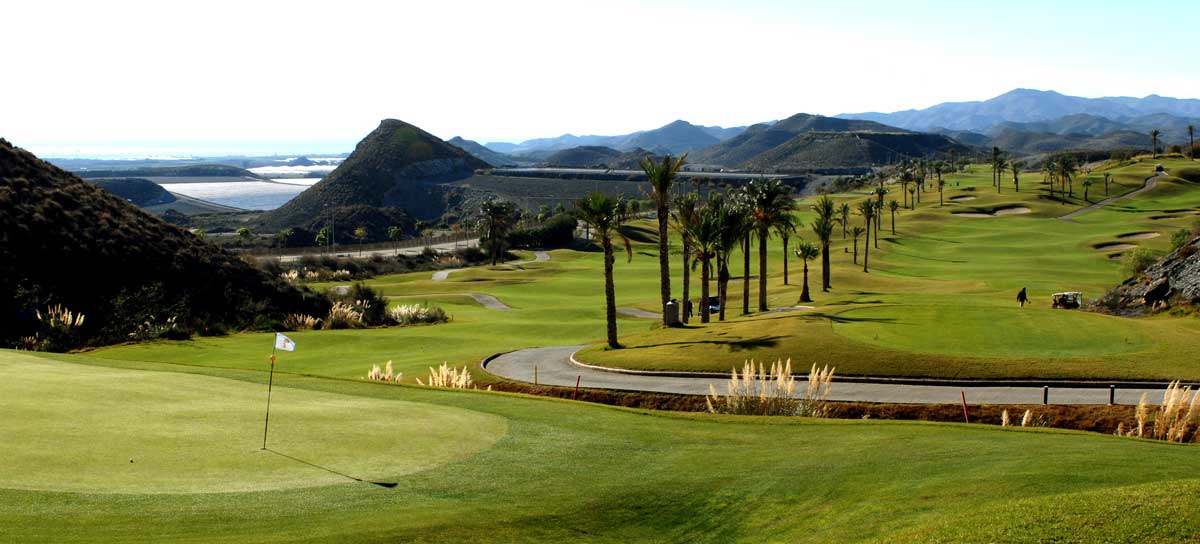 Aguilón Golf: 50€
Appointed as the best desert-style golf course in Europe by various specialized media, surrounded by the astonishing Mount Aguilón. Undulating and perfectly manicured fairways with plenty of water hazards bring excitement to the round. You will most definitely want to come back for more!
Mar Menor Golf: 40€
Named after the beautiful lagoon in the Iberian Peninsula, the jaw-dropping ocean views presented throughout the course make it an unforgettable route. The bunker- and water-surrounded greens will bring the heat and compensate for the surprisingly low number of roughs.
Harmonious would be an understatement. Adapted to the natural Mediterranean landscape, this beauty of a golf course maintains an average of 21 degrees along with 300 sunny days every year. Considered one of the best golf courses in Murcia, you will notice why during your visit.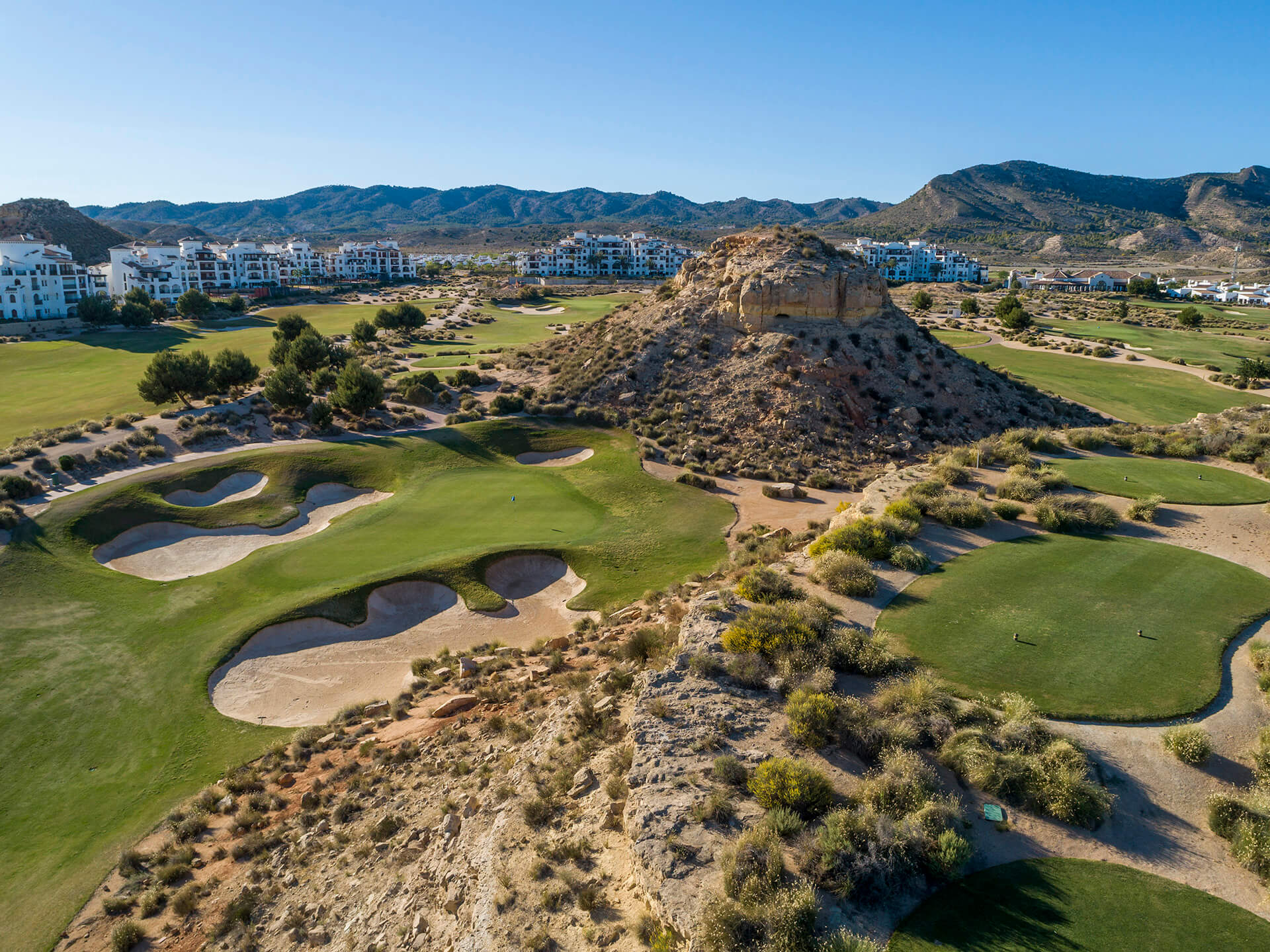 El Valle Golf: 37€
This is the closest you'll get to a European Arizona-style golf course. Located in a desert valley, surrounded by a mountain backdrop, this course is suitable for players of any handicap but will amuse even the best of players. You won't be disappointed!
Connected to a beautiful 19th-century colonial-style clubhouse, this golf course provides a time-warping experience with every element included for visitors to have an exciting time. The wide fairways offer golfers the opportunity to explore various strategic options.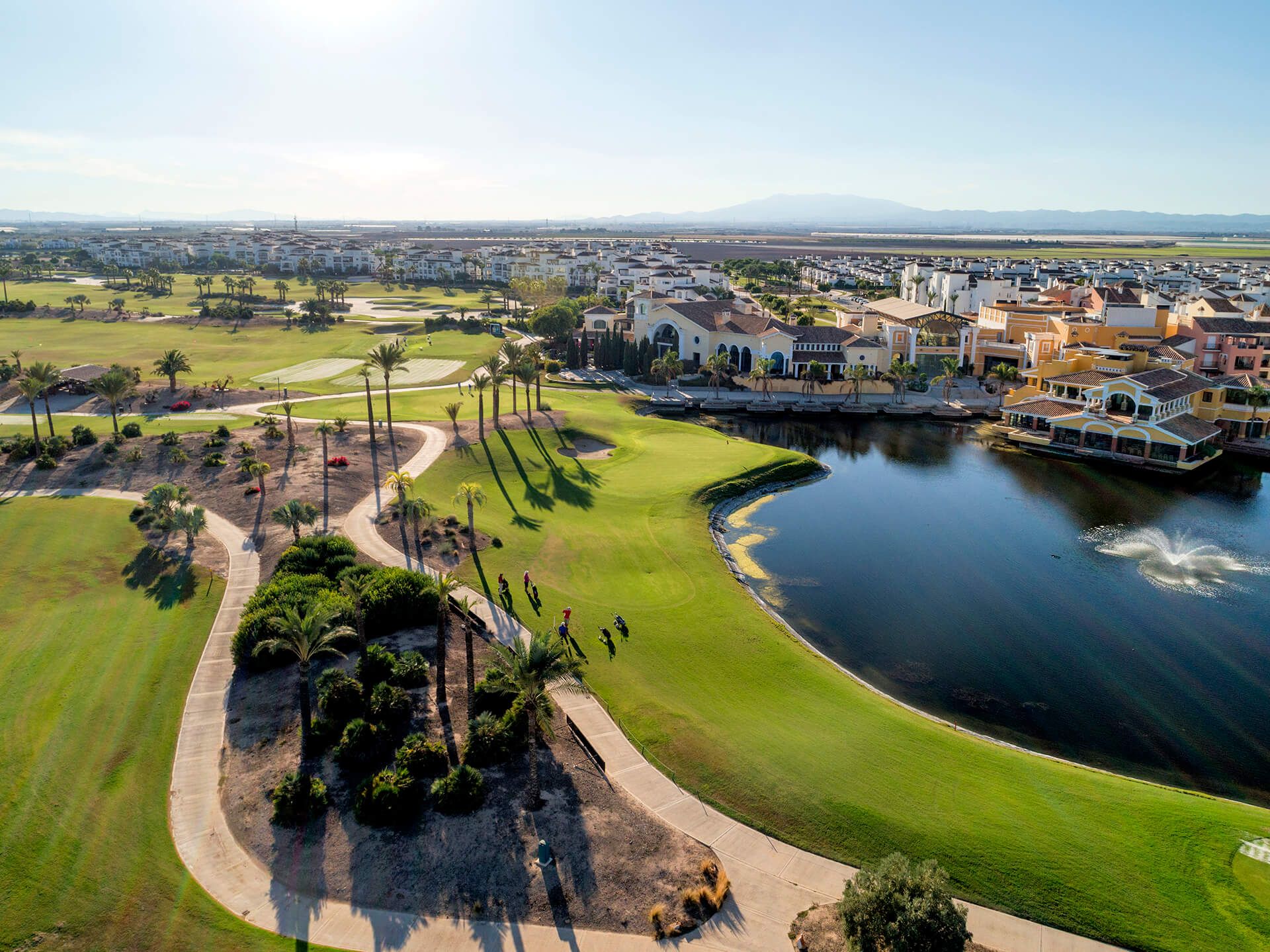 La Torre Golf: 36€
Another chance opportunity to play a course designed by Jack Nicklaus. The perfect course for mid-to-high handicap players to improve their game. The course has a fine balance of moderately challenging conditions along with impeccable surfaces, making it a true pleasure to play.
The Altorreal Golf Club is located in the hills that surround the valley of the city of Murcia. Its construction dates back to 1994. For this reason, it is one of the most traditional and prestigious courses in the Region of Murcia.
The crown of all three courses at La Manga Club is surrounded by magical sceneries throughout the entire route. It offers a solid mix of heavy-hitter-friendly front nine, with a wider set of back nine streets. The varying design provides a new challenge for every hole.
This route is somewhat easier than the sibling west, and south courses. Plenty of vegetation provides lively and natural surroundings, hilly terrain, and tight fairways. Praised by many visitors as a favorite in the Murcia region.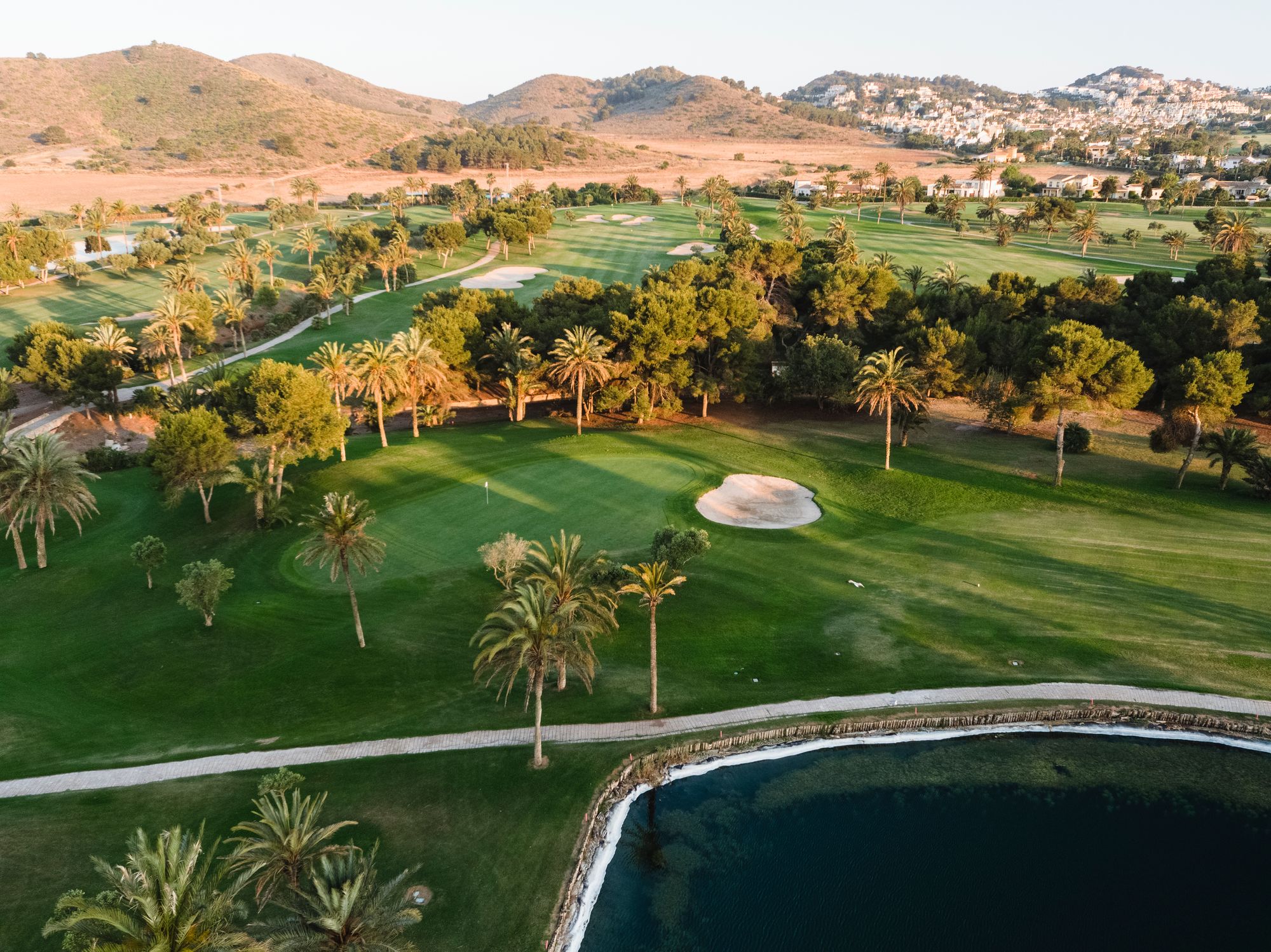 The venue of the Spanish Open was tween 1973 and 1977. Arnold Palmer upgraded this course in the early 1990s, but this course has stayed true to its original design with fairways outlined with palm trees and spacious areas to place the ball.
There is so much more to Murcia than golf. We could go on forever about the area's leisure activities, but that would take ages. Explore some of the many different attractions to see in Murcia:
Sports
Cuisine
Urban exploration
Wine tours
Beaches
And let's not forget about the numerous different fabulous options for accommodation during your stay:
Hotel 525
7 Coronas
Grand Hyatt La Manga
Hotel Puerto Juan Montiel
Caleia Mar Menor Hotel
Hotel Double Tree by Hilton La Torre
Hotel Atrio del Mar
Hotel & Spa Lodomar
Aguilas De Los Collados (Apartamentos Turisticos Aguilas de los Collados)