Ah, Costa del Sol, where the sun shines, the waves beckon, and the golf courses are so fabulous they make Cinderella's glass slipper look like a hand-me-down!
Picture this: over 70 golf courses sprinkled like confetti across this Spanish paradise, all just a golf cart's joyride away from each other. It's like a golf buffet, and you're the VIP guest with an appetite for birdies!
Now, we know what you're thinking. "Costa del Sol, it's all about golf, right?" Well, buckle up, our swing-savvy friends, because this place is a treasure chest of wonders beyond the fairways.
🏖️ Beaches - Because Even Golfers Need a Sand Trap Break
Costa del Sol isn't just a golfer's sanctuary; it's also home to some of Spain's most jaw-dropping beaches. Imagine teeing off in the morning, sinking putts, and by afternoon, you're sipping sangria with your toes buried in white sand. It's a multitasking marvel!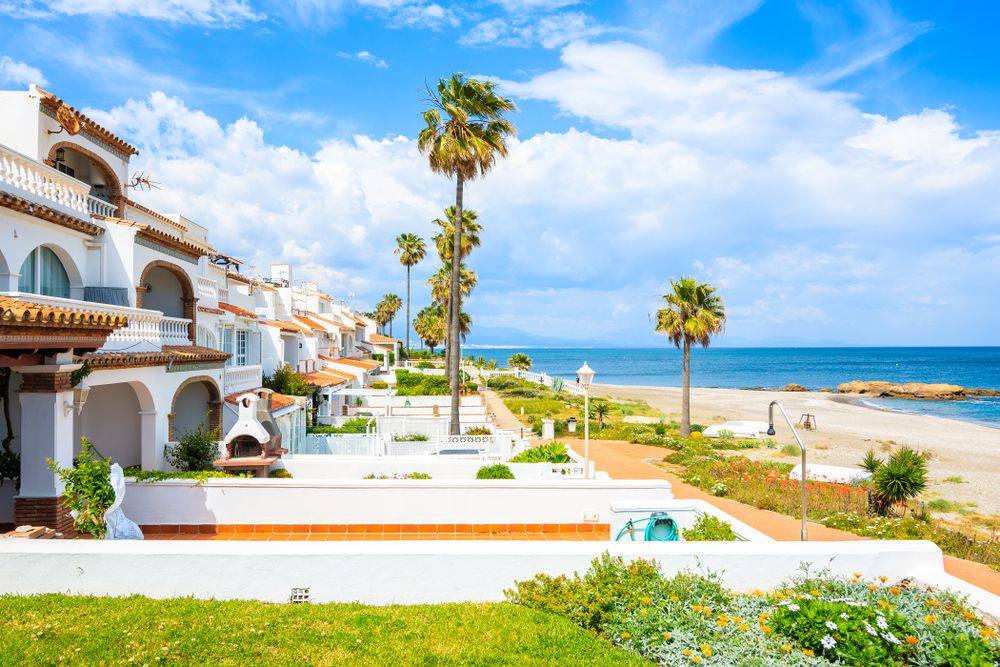 🏘️ Charming Villages - Where Even the Golf Balls Wear Bowties
As you explore the golf mecca, don't forget to take a detour to the charming villages that dot the landscape. Each village is like a postcard – quaint, picturesque, and probably making other villages jealous.
💃 Culture - Because Golf Shouldn't Be the Only Thing Getting a Round of Applause
Sure, you're here for the perfect swing, but why stop there? Costa del Sol boasts a rich culture, from museums and art galleries to flamenco shows and Spanish cuisine. It's a cultural fiesta, and you're the VIP guest list!
Here are a few of the cities and areas in Costa del Sol worth a visit:
📍 Marbella
Marbella is one of the most glamorous cities on Costa del Sol, with a beautiful marina, luxury hotels, and high-end restaurants.
📍 Málaga
Málaga is the capital of Costa del Sol and is home to a variety of museums, art galleries, and historical sites.
📍 Fuengirola
Fuengirola is a popular family resort town with a long sandy beach and a variety of attractions, including a zoo and an aquarium.
📍 Torremolinos
Torremolinos is another popular resort town, known for its lively nightlife and party scene.
Now, let's dive into the juicy details of some of Costa del Sol's golf courses, where the greens are greener, the bunkers are wittier, and the 19th hole is the stuff of legends!
🍊 Los Naranjos - Where the Golf Balls Need GPS
Los Naranjos is like the James Bond of golf courses – challenging, sophisticated, and occasionally making you question your life choices. If you want your golf game to have a "license to thrill," this is the place.
🌴 La Quinta - Where Golf Meets Glam Spa Days
La Quinta isn't just a golf course; it's a lifestyle choice. Play a round, then pamper yourself silly in their luxurious hotel and spa. It's golf and self-love, the dynamic duo!
🏞️ Valle Romano - Where Views Are the Real MVP
Valle Romano is the Instagram influencer of golf courses, serving undulating fairways and postcard-worthy views of the Sierra Bermeja mountains. It's so breathtaking; even the golf carts take a moment to appreciate the scenery.
⛳ Golf Torrequebrada - Where Even the Golf Balls Feel Like VIPs
This place has it all – challenging holes, a signature par-3 island green, a driving range, putting green, and a chipping area. It's the Disneyland of golf courses. If golf courses had roller coasters, this would be it.
🏰 Villa Padierna Flamingos - Where Golf Is Royalty
Villa Padierna Flamingos is like the golf course version of Buckingham Palace. A challenging layout, stunning views of the Mediterranean Sea, and a touch of regal luxury. It's basically golf fit for a king or queen.
⛳ La Cala - Where Golf Is a Choose-Your-Adventure Novel
Three 18-hole courses and a 9-hole course – La Cala is the "Choose Your Golf Adventure" of Costa del Sol. Whatever your level, whatever your mood, there's a fairway with your name on it.
⛳ Estepona Golf - Where the Mediterranean Is Your Caddy
Estepona Golf isn't just a golf course; it's a visual feast. With views of the Mediterranean Sea, challenging layouts, and greens so well-maintained, they probably have their own skincare routine.
👑 Finca Cortesin - Where Golf Hosts Championship Tournaments
This one is the cream of the golf crop. Finca Cortesin has hosted the Volvo World Match Play Championship several times, and rightfully so. It's exclusive, challenging, and the views of the Mediterranean are practically show-stealers.
So, dear golfer, what are you waiting for? Pack your clubs, your sunscreen, and maybe a flamenco-inspired golf shirt – it's time for a golf vacation in Costa del Sol! Book now, swing later, and get ready for the golf adventure of a lifetime. ⛳🌞🍹