With only the second season in history, LIV Golf League is ready to disrupt the international professional golf scene, and they're doing it with style at one of our favorite courses – Real Club Valderrama.
Real Club Valderrama is not just any old golf course. This course has seen some serious action, hosting events like The Ryder Cup, PGA European Tour, Volvo Masters, American Express Championship, and Andalucia Masters. It's no wonder that it's been ranked #29 in the world, #1 in Europe, and #1 in Spain. This course has so much prestige, you could practically put it on your resume. And when you get the chance to play there, just remember to stay calm and not let the weight of history and greatness crush your golfing dreams.
The LIV Golf League is committed to bringing the best golfers from around the world to new global venues. With signature moments being made every season, it's no wonder that fans from all over are flocking to see these extraordinary golf tournaments. And for the first time, the LIV Golf League is coming to southern Spain. The international field is sure to provide a real challenge in this different course.
LIV Golf League is a team championship mixed with an individual score that brings together the best golfers from around the world. It's the highest level of golf along with the PGA Tour. The PGA with a rich history has found a real competitor and new traditions are being made every season in LIV Golf.
It is the first league that actually challenges the traditional PGA Tour. The LIV Golf League provides the best conditions for players and fans alike, and we're excited to see what the coming years have in store.
From June 30 - July 2, 2023, the LIV Tour will be played at Real Club Valderrama in Sotogrande, Spain. This course is widely regarded as one of the best-maintained courses in the world, designed by Robert Trent Jones Sr. and nicknamed the "Augusta of Europe." In fact, it's rumored to be Tiger Woods' favorite European course after St Andrews.
But you mustn't be Tiger Woods to experience Real Club Valderrama. We are proud to have Valderrama as one of our partnering courses, so you can book your tee times and experience this extraordinary golf course for yourself.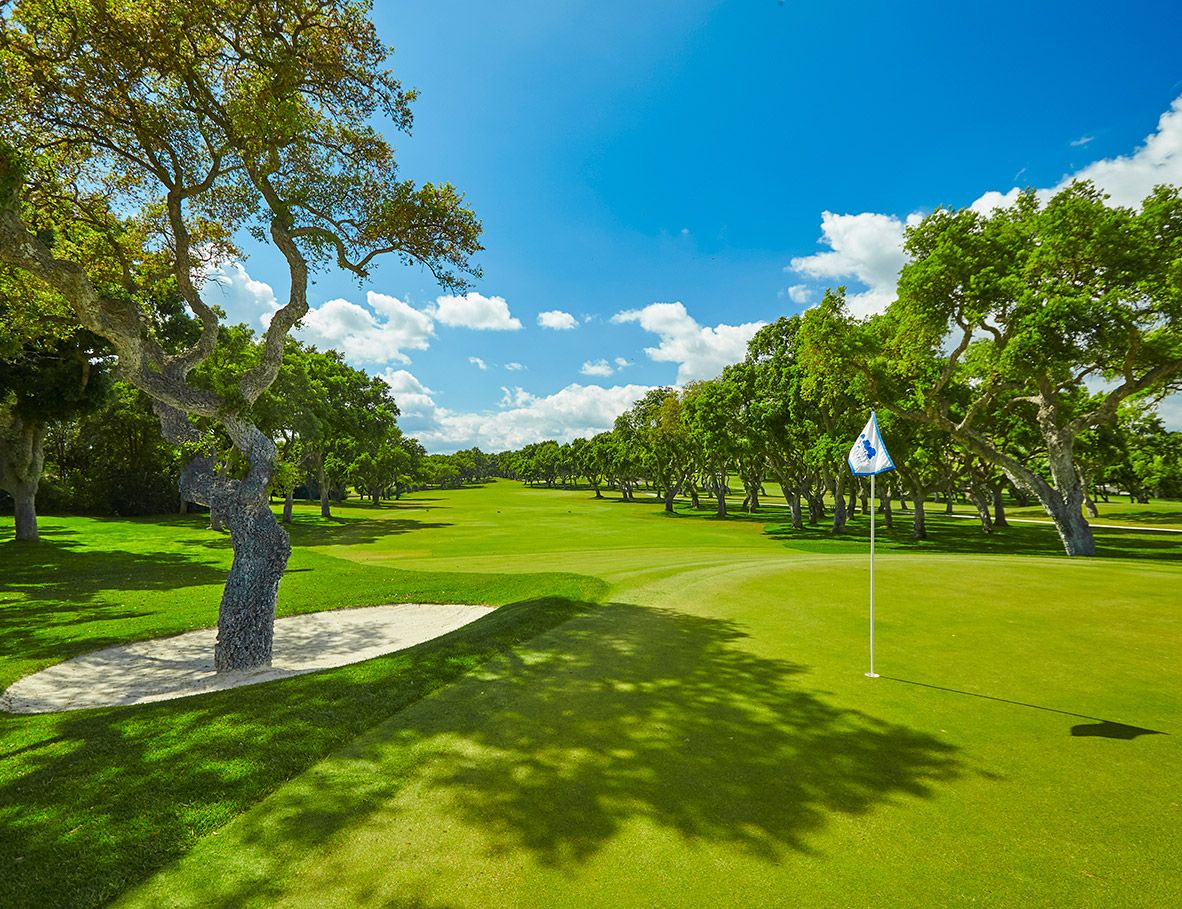 So, whether you're a die-hard golf fan or just looking for a unique experience, the LIV Golf League is not to be missed. Tee times at Real Club Valderrama are available all year round, so don't wait! Book your tee times today and play like a pro!
Pssst....make sure to check our events page to keep track of our partnering courses that have the privilege of hosting some of the most exciting tournaments of 2023.