Golf in Spain is a really popular choice among golfers all over Europe. For many good reasons of course. From good weather, great food to a lot of amazing golf courses. Costa Blanca is a coastal area in the south of Spain that have been hosting tourists for many decades now, it also holds some of the most popular golf courses in Spain.
At the moment you find 28 courses in this amazing region live and bookable at greenfee365.com. We decided to highlight 6 of the most popular courses among our users.
Most booked golf courses among Greenfee365.com users on Costa Blanca:
We can highly recommend a visit to all of these courses. Below you find the golf courses described in more detail.
Best of all is that you can book as many instant and live tee times you want today on greenfee365.com and pay nothing today. You pay easy on arrival to the golf course and day of play! Our users also have the luxury of very generous cancellation policies along with no booking fee's or need to register an account with us.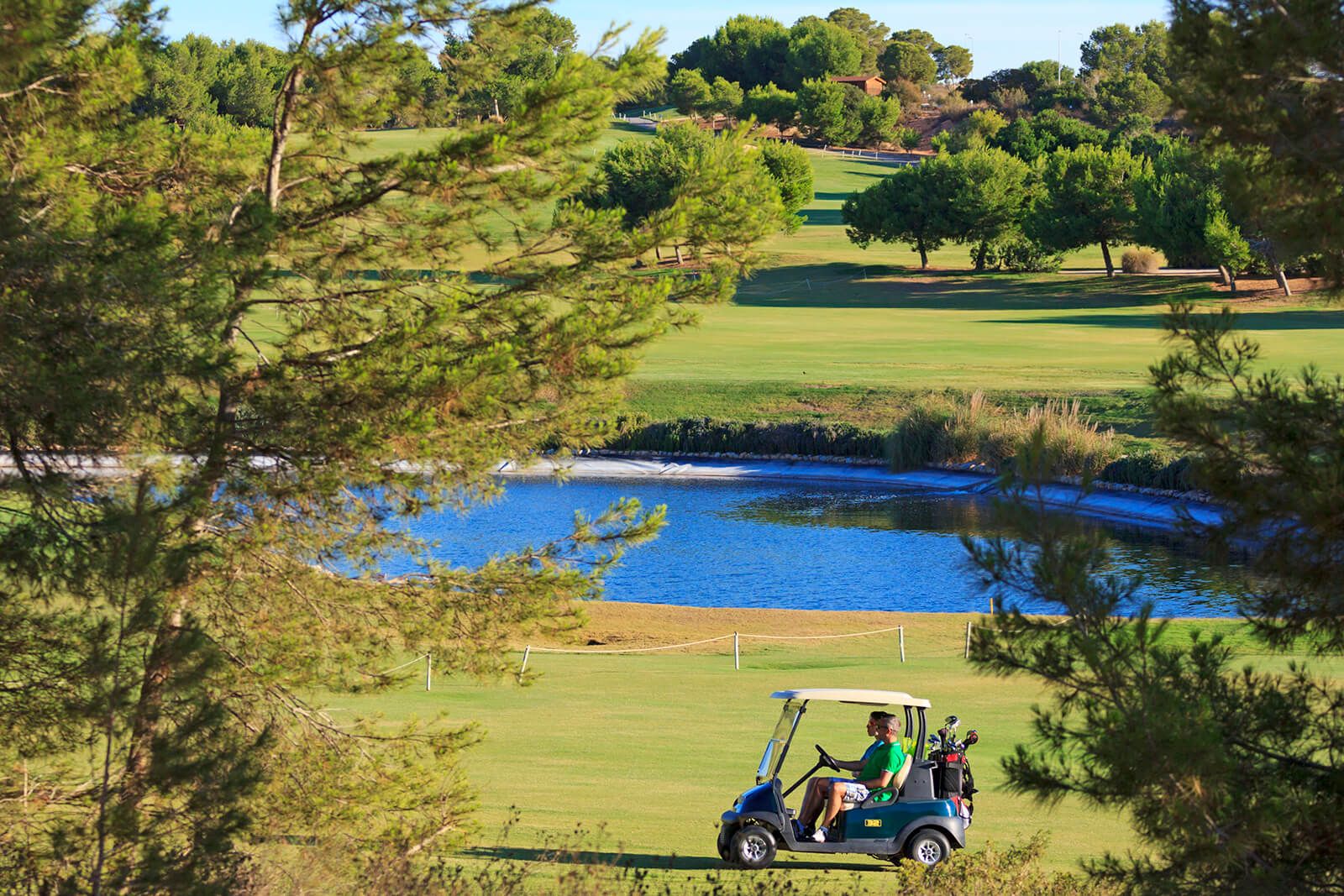 One of the absolutely most booked courses on Greenfee365.com is the popular Lo Romero is a golf course like no other. It offers a variety of challenges designed around the natural landscape accompanied by fantastic views over the sea. The real highlight of the course is the 18th hole that is located on the round island surrounded by water.
Check this course out, they have a lot of good offers - Unforgettable experiences guaranteed!
Architect: Jorgen Gallén
Holes: 18
PAR: 72
Average rating: 4.5
Based on 709 reviews
Location: Pilar De La Horadada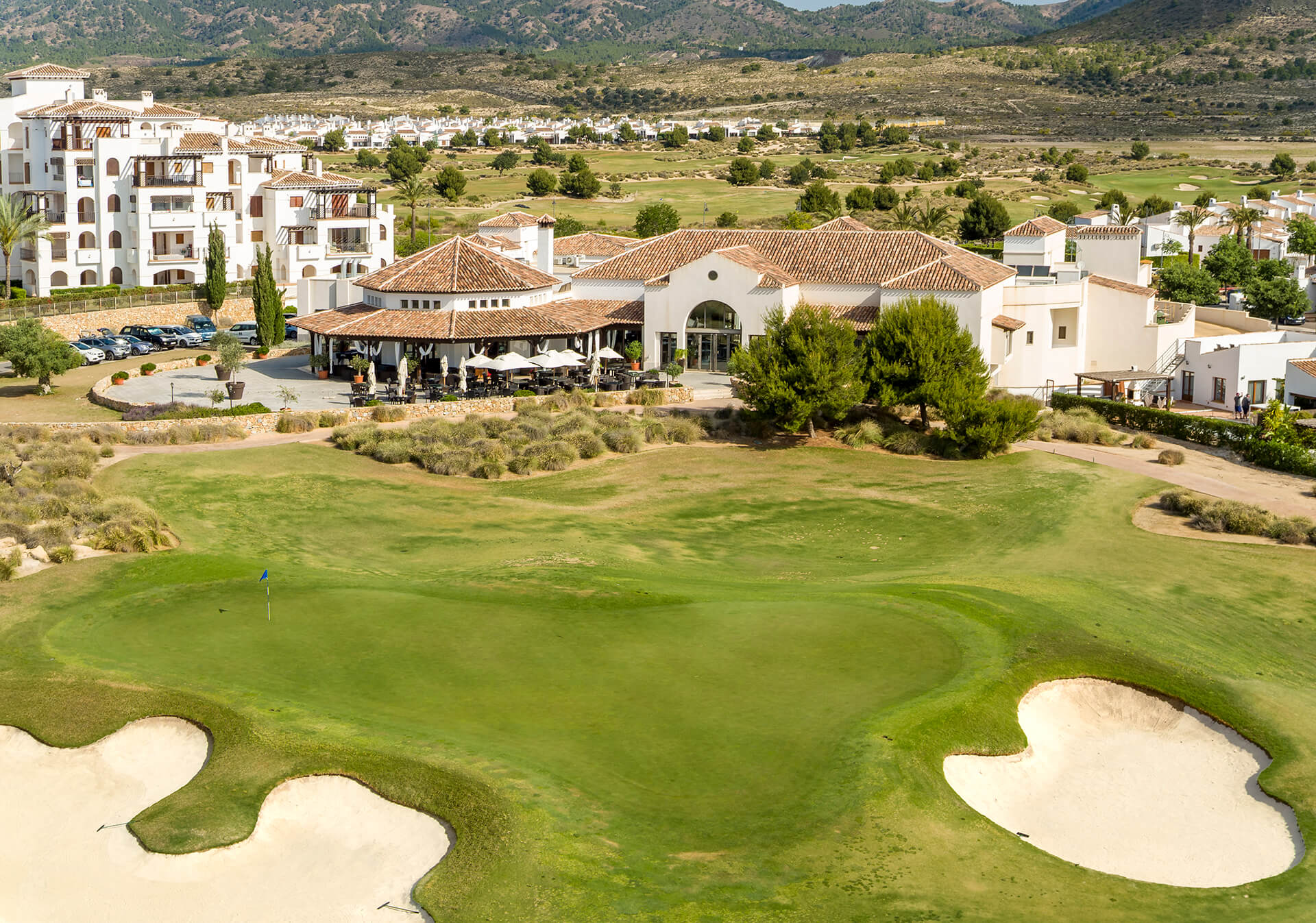 Another extremely popular course among our users is the stunning El Valle Golf... If you are a fan of a typical Arizona-style golf clubs, El Valle Golf is a perfect choice for you! Thanks to the location in the natural desert valley, the course offers unique experiences and an unforgettable round of golf. The main challenge of this course comes not from its length but rather from strategically placed elements.
Perfect for experienced golfers who value accuracy above all else.
Architect: Jack Nicklaus
Holes: 18
PAR: 71
Average rating: 4.3
Based on 654 reviews
Location: Baños y Mendigo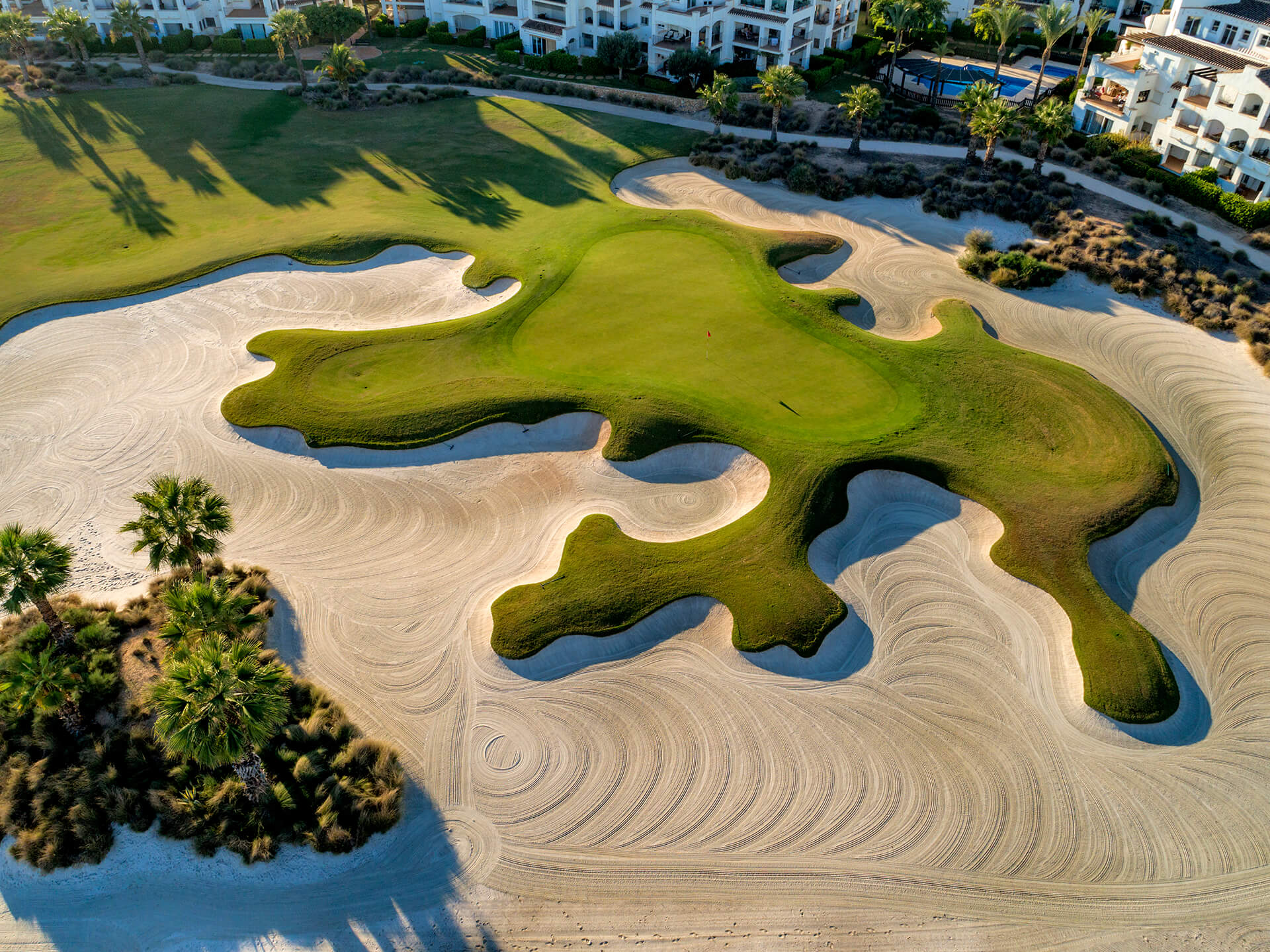 Golf on Costa Blanca wouldn't be the same without La Torre, at least if we ask our users and check what courses they are playing. La Torre Golf is a modern golf club perfect for mid and high handicap players. This 18 holes par 68 golf course offers a wide range of interesting challenges that will make your next round of golf an absolute pleasure to play.
At La Torre Golf every detail matters – even the grass that surrounds the bunkers was specifically chosen to create an optimum wind effect for shots. Expect nothing but the best!
Perfect for experienced golfers who value accuracy above all else.
Architect: Jack Nicklaus
Holes: 18
PAR: 68
Average rating: 4.4
Based on 100 reviews
Location: Baños y Mendigo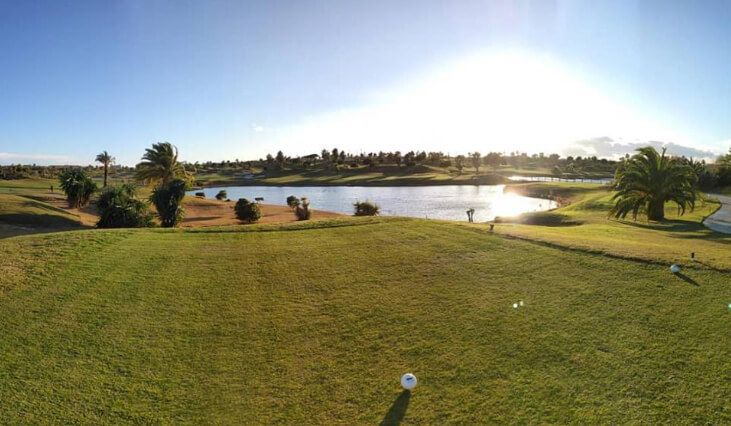 Next golf course out on our list is Vistabella Golf, which is a must stop for golfers visiting or living in the region! This is a nice and interesting course that everyone will enjoy! The course offers an impressive 40 hectares, all designed to provide golfers with amazing experiences and a challenging game that they will never forget.
Many of our users that book and play Vistabella Golf keep coming back which absolutely is a good sign.
Architect: Manuel Piñero
Holes: 18
PAR: 72
Average rating: 4
Based on 78 reviews
Location: Orihuela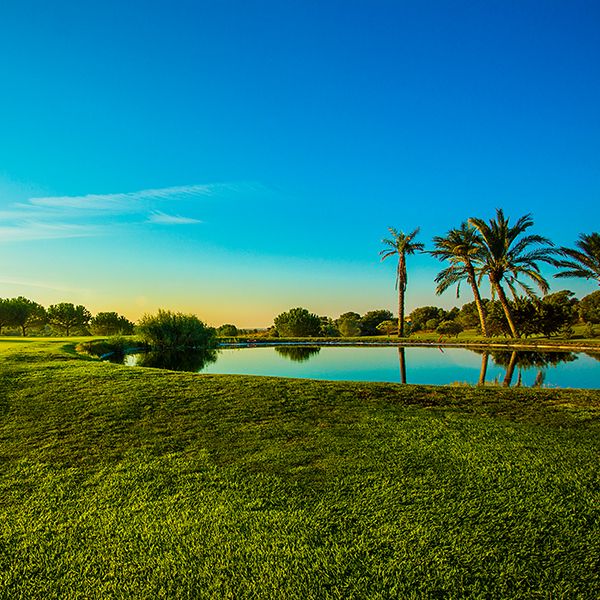 Getting closer to the coast and Alicante, you find Alenda Golf. This golf course is truly worth it's visit when listening to our users, this is a real paradise for golf lovers located in Alicante. The golf course was constructed with maximum respect for the natural lay of the land.
This combined with pleasant climate and spectacular views will make your visit to Alenda Golf an unforgettable experience!
Architect: Roland Favrat
Holes: 18
PAR: 72
Average rating: 4.3
Based on 679 reviews
Location: Monforte del Cid

We finish our Costa Blanca list with the absolutely amazing Font del Llop, this golf course is highly recommended and very popular. The golf course is a combination of American design and Scottish layout. It is an 18-holes par 72 golf course that has something to offer to all kinds of players – green hills, natural gardens and small rivers that connects five lakes.
Font del Llop Golf Course is located close to Alenda Golf that makes a really good combo to play if you are in this part of Costa Blanca.
Architect: Marco Martín & Blake Stirling
Holes: 18
PAR: 72
Average rating: 4.4
Based on 408 reviews
Location: Monforte del Cid
There is a lot of more golf course on Costa Blanca, most of them are bookable in seconds at Greenfee365.com, but these are the favourites today among our users. If you miss a specific course, drop a line to us on hi@greenfee365.com and we will make sure to get them activated.